Garden Voices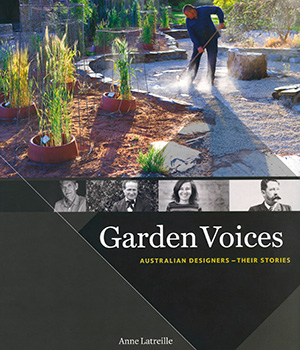 What can we learn from Australian garden designers — their life stories, the work that they do, the ideas that underpin it?
Plenty! Garden Voices is a voyage of discovery, especially when the designers are historic figures and current practitioners, well-known and less well-known.
Drawn from around Australia, they create private gardens and public landscapes that fit the place(s) where they work — and that respond to the land, the soil, and the aspect, whether city or country.
They are creative, artistic, responsive — and practical. This book shares their message in the hope that readers will learn from it.
Who are they?
Marion Blackwell, Fiona Brockhoff, Craig Burton, Torquil Canning, Viesturs Cielens, Walter Burley Griffin, William Guilfoyle, Kitty Henry, Karl Langer, David Leech, Bruce Mackenzie, Betty Maloney & Jean Walker, Jim Sinatra & Phin Murphy, Vladimir Sitta, Ellis Stones, John Sullivan, Kevin Taylor, Kate Cullity & Perry Lethlean, Bernard Trainor, Edna Walling
Published by Bloomings Books.
Also available in England, USA and Australia at Avoca Hill Bookstore, Readings, My Bookshop, Florilegium, The Novel Idea, The Avenue Bookstore.